While we do offer a ton of informative articles one smartwatches, we also have a bunch of hands-on wearable reviews too.
In fact, over the past few weeks, we've been busy reviewing many devices including the MyKi kids watch and GPS tracker, among others.
If you haven't had the opportunity yet, please take a look at these reviews.
Currently, we are spending time with the Kigo watch and the No 1 G6, after which we will be publish reviews detailing our experience.
Hands-On Wearable Reviews at Smartwatches.org
We just wanted to take a moment to highlight some of the other devices we reviewed.
MyKi Kids Watch and GPS Tracker
One type of smartwatch that has grown incredibly popular, are kid-themed watches equipped with GPS for location tracking.
It makes sense why. Children get a watch with a few fun features, and parents can keep track of their whereabouts at all times.
The MyKi is one such device; available in several colors, blue/green, pink/yellow, and red/blue. It includes a bevy of features such as accurate location tracking, physical activity monitoring, and sleep analysis. Once synced, you can monitor the device from Android, iOS, and Windows Phone, as well as PC and Mac computers.
If you'd like to see more in-depth coverage please check out our hands-on wearable reviews section.
Click here to read the review of the MyKi kids watch…
No 1 D6 Smartwatch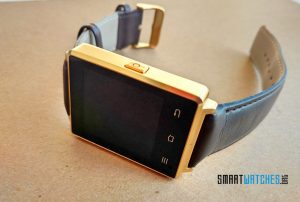 Most brand-name smartwatches are expensive – they cost in excess of $150. If you're not sold on the technology – or you just want something cheap – there are generic options. The problem is, most generic options are manufactured by no-name Chinese brands. If you don't have experience with them, you might be disappointed to know that a lot of these generic electronics are not reliable.
So, we reviewed several including the No 1 D6 smartwatch to find out if they are worth the money or not. You'll be happy to know that they do indeed make great watches for first timers and anyone on a budget.
You will have to make some sacrifices. For instance, the No 1 D6 battery only lasts for about a day on a single charge. It does offer a whole slew of convenient features for the price, however.
You can receive remote notifications, take or place calls, and browse the web. Plus, the D6 is running a full version of Android 5.1 and has access to Google Play. This means you can install virtually any app on it and unlock its full potential.
Let's say you don't like the stock fitness monitor, you can just install something like Runkeeper or Google Fit.
The D6 works great, and it looks great too! Check out our wearable reviews section to see a more in-depth analysis of the device.
Click here to read the No 1 D6 smartwatch review…
Striiv Fusion Smart Fitness Band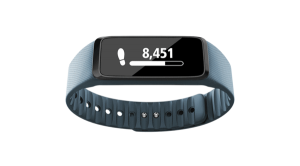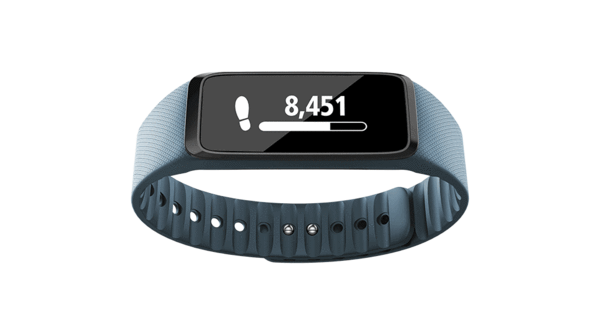 Chances are, you've heard of companies like Fitbit and Jawbone before. But you may have never have heard of Striiv before.
They manufacture – and sell – budget-friendly fitness trackers in the same vein as the many Fitbit models. We reviewed their mid-tier model – the Striiv Fusion. It includes a touchscreen display, fitness tracking, and several additional options. For instance, you can report whether you took your medication, your water intake, sleep time, and more.
All of this is reported to a smartphone app where you can visualize the stats the device has tallied up.
If you're looking for a cheap device to track your physical activity, you might consider Striiv's fitness bands.
Click here to read the Striiv Fusion fitness band review…