CES 2017 kicked off earlier this week in Las Vegas.
One of the best things about CES is, every year, we get to see some amazing tech. They don't all end up on store shelves, but that doesn't matter. Many companies show off the tech they are working on, and give us some idea of what we might see soon.
One thing that is certain, wearables are becoming more health oriented. By now, people have realized that this is one of the best applications for the technology.
You can see evidence of this in some of the devices unveiled this year.
Willow is a Wearable Breast Pump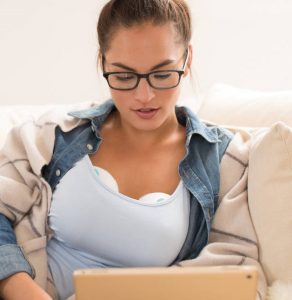 One of the woes of motherhood – at least early on – is that you have to invest time pumping breast milk. Some women even have to set aside time to do it at work.
A Mountain View California company called Willow aims to change that through a device they are showing at CES 2017.
Their Willow breast pump is wearable at all times and tucks inside your bra. This means that you can bring it with you wherever you go. Inside the pump is a special bag that stores the extracted milk.
You can even track stats and milk volume through a smartphone app.
Willow has been cleared by the US Food and Drug Administration, and will cost $430 when it launches.
Click here to read more about the Willow breast pump…
Bloomlife Makes Your Pregnancy "Smarter"
Like we said, health wearables are the focus at CES 2017, and this next one is no exception to that rule.
Bloomlife is a small, wearable tracker that can measure and relay contraction counts and times. It's an alternative to figuring it all out with a pen, paper, and old-fashioned counting.
The device is subscription based, and costs $149 for the first month.
The first shipments are expected in February.
Click here to read more about the Bloomlife tracker…
ReSound LiNX2 is a Smart Hearing Aid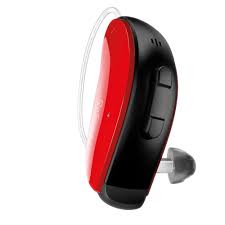 GN ReSound designed the LiNX2 hearing aid so that it can pair with Android and iOS phones. This means you can change settings from an app on your phone.
The company also claims that is capable of 30 percent better speech clarity during activities, which is apparently better than even premium hearing aids currently available. Thanks to unique technology it can also reduce the effects of tinnitus, unwanted noise, and ringing.
The device is not on sale commercially without a prescription. If you're interested, you'll first need to visit a hearing care professional.
Click here to read more about the ReSound LiNX2 hearing aid…
RAPAEL is a Smart Glove for Hand Rehabilitation
For anyone with injured hands from neurological disorders or things like Adrenoleukodystrophy, physical therapy is one of the only solutions. Neofect created the RAPAEL smart glove for this end.
It's lightweight and surrounds the hand like an exoskeleton. It can be worn and used to rehabilitate the hands, hopefully restoring movement over time.
In a statement, Neofect detailed the motive behind RAPAEL.
"We have constructed a new rehabilitation paradigm that inspires hope for patients in need of rehab. We aim to help patients all around the world including, but not limited to, those unable to receive appropriate treatment due to economic or geographic reasons. By providing rehab training products and services that are available anytime and anywhere, we are committed to improving patient's rehab experiences and quality of life."
Click here to read more about the RAPAEL smart glove…
New Balance RunIQ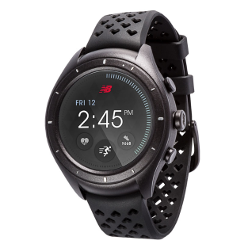 The New Balance RunIQ is a GPS-enabled smartwatch designed for – you guessed it – runners. It has Android Wear 2.0, and Strava sharing support. That also means the experience should be about the same as other Android Wear devices.
But what makes it unique, is New Balance teamed up with Jabra to offer exclusive PaceIQ smart earbuds. The buds sync up with the watch and deliver personalized in-ear coaching during a workout. So, it's like you have your own personal trainer, crammed inside a miniscule earbud.
At CES 2017, New Balance also revealed they will be launching additional wearables and smart clothing later this year.
Click here to read more about the New Balance RunIQ smartwatch…
HTC Vive Tracker for VR
Want to turn your hockey stick into a VR compatible controller? What about your boxing gloves, or your baseball bat? The HTC Vive Tracker is a neat little module that can be attached to equipment, enabling VR support with the HTC Vive.
Yep, that means you can turn your equipment and accessories into VR compatible devices. How cool is that?
Sadly, HTC hasn't announced a price yet, but the Tracker will be launching sometime in Quarter 2 of this year.
Click here to read more about the HTC Vive Tracker…
Polar Team Pro Shirt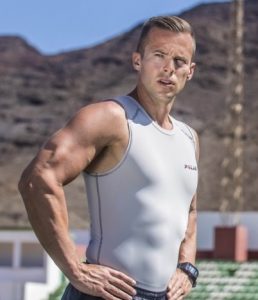 Smart clothing is officially here folks. Polar introduced a Team Pro smart shirt that include an embedded heart-rate monitor and GPS tracking support. All of this including additional sensors is located inside the fabric of the shirt. There's also a small sensor pod on the back collar of the shirt.
What's the point, you ask? You don't have to wear a smartwatch or pesky heart-monitor strap while you exercise. You can simply don the Polar Team Pro shirt and sync it up with your device(s).
Click here to read more about the Polar Team Pro smart shirt…
Suunto Spartan Sport Wrist HR
Suunto unveiled a sports watch that includes an optical heart-rate tracker. Through a partnership with Valancell, they will be offering the Sportan Sport Wrist HR watch in several colors including black, blue, and pink.
We don't know much about the specs, nor do we have a release date. But the Spartan is expected to cost about $630 (€599).
Click here to read more about the Suunto Spartan Sport Wrist HR watch…
Health Wearables from CES 2017: Honorable Mentions
There are a few other health wearables that showed up at the event too.
Garmin Fenix 5, Fenix 5S and Fenix 5X smartwatches
Misfit Vapor smartwatch
Windows VR Headsets from HP, Dell, and Acer
Casio WSD-F20 smartwatch
Notch 3D motion sensors