As you know, Fitbit acquired Pebble in one of the most high-profile sales in the smartwatch world. Shortly after, the company announced they were now defunct and that meant all manufacturing and sales of their current products would cease.
Unfortunately, that also meant support for Pebble's software platform – the OS powering their smartwatches – would no longer be supported. It would not be getting bug fixes or new features in the future.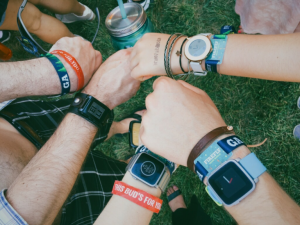 That's it, Pebble was officially caput. We here at Smartwatches were extremely disappointed about the news, because Pebble has long been one of the best smartwatch makers in the business. It was even more unfortunate that they seemed to be abandoning their customers.
Luckily, Fitbit did promise to keep the company around until sometime this year, but no one was quite sure how long that would be. They also promised to keep Pebble cloud services, developer tools, and smartwatch APIs maintained for a short time.
Although, they didn't promise how long this would go on. That's why we – and many others – discussed the idea of Pebble leaving their devices by the wayside. Pretty soon, these devices may cease to function, at least when it comes to the online functionality.
It looks like that time is coming, and real soon.
Pebble Support Releases Update: Official Send Off
A recent update was launched by Pebble, rolled out for many of their devices, done through the official app as you'd expect.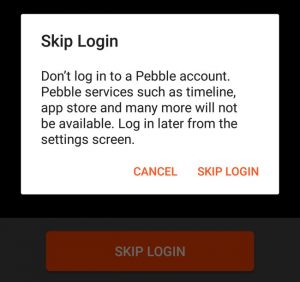 The biggest change is that users can now take advantage of their Pebble devices even while offline. The update disabled the platforms online authentication support. In other words, you can skip the login process entirely, which is so that when the company's cloud services finally are disabled, watch owners can still use their devices.
You can still install apps and custom firmware, which will clearly be supported by third-parties and independent developers into the future. It's a good thing that the community behind the Pebble devices is quite large then, isn't it?
You can now sideload content, and you can even setup a third-party server configuration for when the official servers go down. That means if someone wants to maintain custom firmware and allow Pebble owners to update apps through various services, they can do that thanks to the custom configuration changes.
If you want a little more information, you can always pour over the patch notes, available here.
For Pebble Support, the End Is Nigh
Keep in mind, this is most likely one of the last official updates for the platform from the Pebble development team. If you haven't purchased a Pebble smartwatch yet – meaning you're not already an owner – it's probably a good idea to go with something different, even if they are super cheap. That is, unless, you have the skills and knowledge to customize the device without official support – because that will be ending sometime in the near future.
To be more specific, you'll need to be able to sideload apps and custom firmware yourself using your own equipment and tools. Yes, there will likely be other resourceful developers and third-parties keeping their own Pebble devices up and running into the future, but that doesn't necessarily mean those updates will be accessible to anyone and everyone. This is an important distinction to make, especially if you're the average user and you don't have much experience with technology like this – particularly when it comes to flashing custom firmware and working with development tools.
What do you think of this news? Are you a current Pebble owner?