Sad news today as Pebble officially confirms it is no longer in business. They truly have some of the best smartwatches on the market currently, especially if you consider battery life.
In a blog post, Pebble's CEO – Eric Migicovsky – left a heartfelt message for all device owners and fans.
"[…] Due to various factors—Pebble is no longer able to operate as an independent entity. We have made the tough decision to shut down the company and no longer manufacture Pebble devices."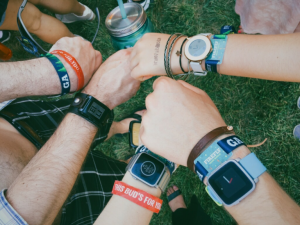 According to a recent Bloomberg report, only certain aspects of Pebble as it stands are being sold to Fitbit. This includes Pebble's intellectual property, software engineers, and testers. Any other staff – including designers – will be let go. Any products and assets will be sold to cover the company's debt, which is now completely shuttered.
But what does this mean for current Pebble owners?
Sadly, it means that you will no longer be supported by the company in any capacity.
"One-to-one Pebble support is no longer available," but more surprisingly "any Pebble currently out in the wild is no longer covered by or eligible for warranty exchange."
In addition, there will be no further software support or platform updates for the Pebble ecosystem. Even though Fitbit has acquired many of the company's assets, they will not be continuing support for the platform.
"It is because of the close collaboration with the Fitbit team that the Pebble user experience will continue. Fitbit will maintain services so that Pebble devices continue to work as normal. Pebble functionality and service may be reduced in the future."
Essentially, even though Pebble's devices will continue to function as normal – and Fitbit will keep the service active – there may be features that no longer work. Not to mention, there's no telling how long Fitbit will continue to honor Pebble's services. There may come a day when these devices are crippled almost entirely.
Yes, they will always continue to tell time and core functions should operate normally. However, Pebble's services are an integral part of the "smart" experience, including the option to install custom watchfaces, apps, and more.
What About the Pebble Kickstarter from This Year?
Recently, the company launched yet another Kickstarter campaign for their newest lineup of watches. If you backed the company during this campaign – which raked in more than 12.8 million dollars – and have yet to receive your product, you will be refunded. However, refunds will be issued through the Kickstarter program, which won't be completed until March 2017. This is incredibly unfortunate, and it's a ridiculous amount of time to wait if you backed the project.
As for device shipments, Pebble will no longer be selling – or shipping – units. This means that Pebble 2 backers that have not received their device won't be getting one, ever. Also, Pebble's other watches – such as the Time 2, Core, and Time Round – scheduled to ship out soon, are completely canceled.
For all intents and purposes, Pebble is now defunct.
It's easy to pass this off as a serious blow for the smartwatch community, and it certainly is considering Pebble was one of the most successful companies in the space – until now. But ultimately, this is an indication of crowdfunding and future support for the financial medium.
Undoubtedly, customers will be less likely to back projects in the future if they weren't already wary because of the many failures we've seen thus far. If a company like Pebble, who met with a tremendous amount of success, could fold like this than any company can.
Let's not forget that the original Pebble had one of the most successful Kickstarter campaigns ever.
It's a sad day indeed, but one that was inevitable it seems.
What You Need to Know (Taken from the Pebble Blog)