Why should you buy an Apple Watch?
Critics have been saying for months that there is no compelling reason to purchase an Apple Watch, because there is no "unique" function that it provides.
Without a killer app, the critics say, the Apple Watch will languish as a vanity purchase for the tech-obsessed and the idle rich.
This may be so. Time  will tell.
What if we told you that the Apple Watch will one day soon be an absolutely essential device for a huge swath of the population? You would have to say the Apple Watch killer app had arrived.
Believe it or not, that day may actually be coming soon.
The Apple Watch Killer App Is Coming
The fact is medical researchers around the world are developing tools and apps for the Apple Watch in order to convert the device into the medical monitor of record. If they succeed it will be the go-to device for consumers with health issues.
In a demographically-aging population, consumers with health issues promises to be a giant proportion of the population moving forward. In an ideal scenario, each and every one of us with health issues will be wearing an Apple Watch in order to maintain contact with the caregivers that are treating our conditions.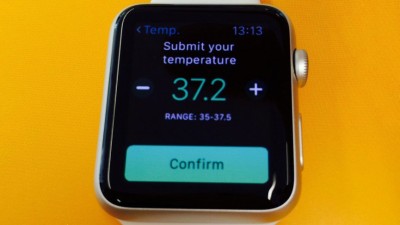 Why would we choose the Apple Watch and not other smartwatch competitors? Well Apple products have proven their networking superiority over other technologies for many years now.
Apple devices communicate so easily with one another without all the complications that other hardware/software combinations can bring. Secondly, the Apple Watch app development platform is so much easier for developers to work with, it's a no-brainer.
The medical industry has made its choice, and now it's simply a matter of rolling out the functions.
When Is This Happening?
The developments are everywhere. King's College Hospital in London is running a pilot program in which cancer patients undergoing chemotherapy treatments are supplied with an Apple Watch that runs Medopad's Apple Watch Chemotherapy app.
Users receive subtle reminders through the Apple Watch Taptic Engine about which medications they need to take and when to take them. Plus, they can submit their symptoms and temperature — crucial information for cancer patients — to doctors with a couple of taps.
Medopad CEO Rich Khatib was quoted in Wareable.com saying that the $349 price of the Apple Watch "is expensive to an individual but not in the context of cancer treatment.
In the future, the devices would be sponsored perhaps by hospitals, pharmaceutical companies or insurance companies. After the treatment is over, another patient can use the Apple Watch so it could work out to about $100 per patient. When you compare that to chemotherapy treatments and the fact that one pill could cost $2,000 per day, it's worth it."
Of course, knowing that the Apple Watch will be a big part of your own health treatments would be a huge incentive to purchase one yourself. An app that helps save your life? That's what I call an Apple Watch killer app.
In the long run, use of the Apple Watch in treatment will save the health industry money by keeping patients from losing medications or forgetting to take them. It will also prevent unnecessary patient visits to the hospital because doctors will already have so much information at their disposal.
Medopad is currently working on apps for different diseases, as well as for care of the elderly, which would incorporate use of the Apple Watch accelerometer as a remote fall detector.
Apple Watch Research Is Ongoing
Research on using the Apple Watch for health care treatment is taking place all over the world.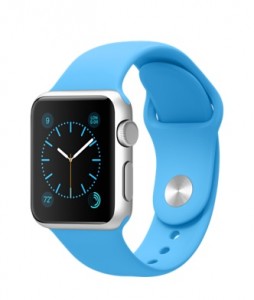 There is a health study taking place at MD Anderson Cancer Center in Camden NJ in which patients provide even more data than in the British program. Using their Apple Watches, patients need to answer multiple-choice questions about topics including their symptoms and treatment side effects. Data about a patient's heart rate and activity, including sleep patterns, will be tracked by the Apple Watch.
MD Anderson's Cori McMahon told meddeviceonline.com that using the Apple Watch will improve patient outcomes by getting reliable information to the caregivers much faster. She also said that using the device will help keep patients engaged throughout the continuum of care, just like when people who are given a pedometer tend to increase their walking activity.
We are just at the tip of the iceberg when it comes to the Apple Watch's use as a medical device. The company has agreements in place with other major health industry leaders such as Epic Systems, the Mayo Clinic, Cleveland Clinic, Johns Hopkins and Mount Sinai.
Who knows what other health functions they will be able to generate through the device. It is certainly not far-fetched to declare that health treatment will end up becoming the Apple Watch killer app.