Since the Apple Watch was first unveiled we've been hearing stories about outrageous prices and expensive models. Now that Apple has officially announced the release date and pricing plans we know what's coming for sure.
The Apple Watch Sport edition — the cheapest variant of the bunch — looks incredibly promising at it's lower price point of $349. If you want to upgrade to the larger size — at 42mm instead of 38mm — you'll be paying $399.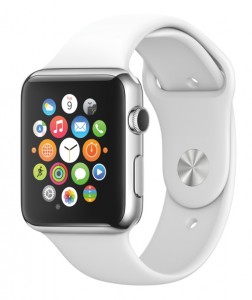 The next tier model is the Apple Watch, which will go for $549 to $1,099 depending on the wristband and size you choose.
Both of those editions are relatively expensive, especially when you consider the fact that potential adopters may even have to pick-up a new iPhone right along with them. Since the Apple Watch platform is only compatible with generation 5 and up, you'll need to upgrade from anything below that if you want to use it with your smartphone.
Of course, we all know that Apple lovers are willing to pay higher premiums for these devices — they've been doing it for years. That's not a full on jest and it's not a negative statement, especially when you realize that Apple does truly use premium materials for their devices.
Even so, their strategy with the Apple Watch Edition — a $10,000 and up smartwatch — has quite a few people scratching their heads. Why would they even consider pricing a gadget like this so high? Why are they offering an 18-karat gold model?
The real question is, do they actually think the Apple Watch Edition will sell?
To answer these questions, we have to take a look ahead and consider what this lineup is going to do for the market. Better yet, what are the implications of a $10,000 smartwatch?
Why Did Apple Price the Apple Watch Edition at $10,000 and Up?
The short answer here is: because they can. Even with the solid 18-karat gold model, Apple will see a huge profit for every Apple Watch Edition they sell. Combine that with the fact that they will only be available in "limited quantities" and it's a recipe for success. Seeing as the Apple Watch Edition models are going to be relatively rare — and expensive — you're not going to see a lot of them on offer. That means anyone who can pony up the money for one, more than likely will. Everyone else simply gets to look on in envy.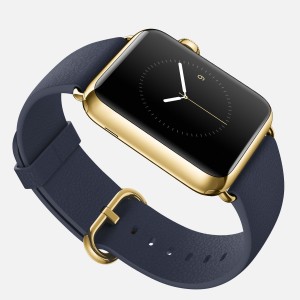 That latter part is what Apple is going for. Their new company stance has been to essentially rebrand as a luxury provider, after all. They need to convince everyone that donning a Dick-Tracy-esque gadget on their wrist is not just cool, but also desirable. They want the Apple Watch to be a status symbol. To do that, not only do they need to create demand, they need to create something that people would want to own and wear.
In addition, a price tag that high might be new to the world of smartwatches — and consumer gadgets — but it's not at all new to the world of traditional wristworn watches. The infamous Rolex can cost anywhere from $10,000 up to $70,000 (GMT-Master). Then you have brands like Patek, Cartier, Audemars, Gucci, Omega and many more. Seriously, just do a quick web search for "expensive watches" and you'll find dozens — if not hundreds — of extremely expensive watches for both men and women.
It's clear that Apple isn't just targeting tech lovers and fans, they're also going after anyone who's interested in watches, of any kind.
As for the price, Apple is obviously planning on these things selling. If they're right and they do sell, the question then becomes: why not? Why not price the Apple Watch Edition competitively? Why not make a decent profit?
Not to mention, smartwatches are generally seen as impractical. Not only that, many of them are deemed too "nerdy" or "geeky," and not just in terms of appearance.
Solving the Reputation Problem With the Apple Watch Edition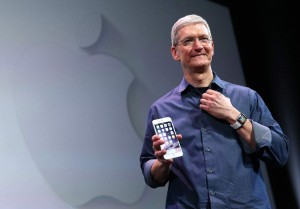 Smartwatches are seen by many as highly impractical devices for nerds. We have smartphones, there's really no need to carry or own a smartwatch other than for personal convenience. Apple knows this. Instead of trying to change that stereotype, in a way they're working alongside it and using it to their advantage.
The Apple Watch Edition is a privilege and a luxury, and they've clearly outlined it as such. Not everyone can afford a $10,000 and up smartwatch, and furthermore not everyone is in a place to spend that kind of cash on a device born out of "convenience," let alone something of necessity. Naturally, Apple is betting on the fact that the same crowds willing to spend a few grand for a Rolex or Cartier, would also be willing to pick up a smartwatch.
In time, this creates something of a spiral effect. If the rich, famous and priveleged are willing to dish out $10,000 for a top-of-the-line gold Apple Watch Edition then it makes the entire brand desirable. People of all walks of life will be more likely to pick up the cheaper models.
What If the Apple Watch Edition Is a Big Flop?
In retrospect, wouldn't all of this mean that Apple is taking a huge risk here? In some ways, yes Apple is taking a risk by launching the Apple Watch Edition but probably not as much as we'd expect. For example, those devices surely have an inflated markup. It doesn't cost Apple $10,000 to produce an Apple Watch Edition; heck, it probably doesn't even cost them half of that. Still, what if these things just sit on store shelves collecting dust?
It's entirely possible that the Apple Watch Edition will be a flop. Then again, any number of their device launches could have been a flop especially when that whole Apple Maps fiasco was going on. Over the years, Apple has built something of a loyal cult following with many customers willing to upgrade their smartphones nearly every year for minimal changes in design and functionality. It would be surprising to see customers turn their backs now.
You might be thinking, you sure are wasting a lot of air here. Where are the facts? Where's the hard evidence?
While it's difficult to do much more than speculate at the moment, we can take a look at social patterns to see what people are saying about the Apple Watch Edition and cheaper models. It should give us some idea of the demand we'll see.
Sarah Parmenter, a renowned British designer shared her excitement for the Apple Watch.
I'm very excited for this Apple Event. While the watch may not be to everyones taste, to me it represents is a fascinating new era of design

— Sarah Parmenter (@sazzy) March 9, 2015
Vogue Magazine shared an image of supermodel Christy Turlington, who actually appeared on stage at the unveiling event with Apple's CEO Tim Cook. They also demoed a video of Turlington running a half marathon in Tanzania with the Apple Watch strapped to her wrist.
Look who we ran into at the #AppleLive event. Nice #AppleWatch, @CTurlington. Learn more: http://t.co/uvt8f596yb pic.twitter.com/RWGgjuXMHk — Vogue Magazine (@voguemagazine) March 9, 2015
Then there's Mathew Ingram, a writer for GigaOm who's excited for the Apple Watch Sport edition.
I know the $17,000 Apple Watch is getting most of the attention because it is extreme, but the $349 one actually seems pretty reasonable

— Mathew Ingram (@mathewi) March 9, 2015
The attention isn't all positive though. For every person you can find excited for the Apple Watch — no matter the model — you can find someone equally as unimpressed. Actress Anna Kendrick, for instance, thanks Apple for creating a new standard of pretentious gadget owners.
We should be thanking Apple for launching the $10,000 "apple watch" as the new gold standard in douchebag detection. — Anna Kendrick (@AnnaKendrick47) March 9, 2015
Comedy Central seems to think we now have Apple to thank because people can now destroy two devices with a simple mistake (except they missed the memo that said the Apple Watch is IPX7 water resistant and Tim said he takes his in the shower).
The Apple Watch finally allows users to ruin two devices when they reach into the toilet to retrieve their iPhone. #AppleLive

— Comedy Central (@ComedyCentral) March 9, 2015
Economist Joseph Brusuelas seems to believe the Apple Watch is a miss.
The Apple watch has the feel of Steve Jobs' LISA. It's ill conceived, ill considered & likely to go the way of Google Glass. — Joseph Brusuelas (@joebrusuelas) March 9, 2015
At the end of the day, it doesn't what matter others are saying. It matters what you want and what you're willing to spend your money on. One thing is definitely certain here, whether positive or negative, people are talking about the Apple Watch and that's exactly what Apple was shooting for. It remains to be seen whether or not that's good or bad for sales of the Apple Watch.
What Do You Think of the Apple Watch Edition?
What are your thoughts on the $10,000+ Apple Watch Edition? Do you feel differently about the cheaper Sport and Apple Watch versions? Are you already planning to purchase an Apple Watch? Feel free to share!