Rejoice PlayStation fans! The highly anticipated Sony PlayStation VR platform – which first debuted at GDC back in 2014 – finally has a release date and a price!
What this means for consumers and gamers alike is that we are officially on the precipice of true virtual reality!
No, we're not saying that the PlayStation VR will usher in a whole new era of VR tech all by its lonesome. Technically there were many others that came first (all the way back into the 50s and 60s if you can believe it), and let's not overlook the more recent Oculus Rift.
Samsung also has a foot in the door with the Gear VR, and HTC has the Vive – backed by Valve and Steam by no small feat.
What makes the PlayStation VR so exciting is that it's not just for gaming, but entertainment as a whole. Sony has definitely proven that they have the means, and the drive to back such an impressive, proprietary device. You know what we're talking about, right Vita owners?
Slight jest there. I love my Vita.
Enough with all the nonsense, you say? When is it coming out, you ask?
Sony PlayStation VR Release Date and Price
The Sony PlayStation VR will be launching in October 2016 and it will cost a whopping $399!
Sony has made it clear that the VR headset will work with the 46 million and counting, PlayStation 4 consoles in homes across the world. You won't need any special equipment to get it working, other than what's in the box (and a PS4 and PlayStation Camera if you don't already have them).
Furthermore, Sony has signed on more than 230 development companies to create content for the PlayStation VR platform, including everything from indie to big AAA studios.
Rest assured, there will be plenty of games and content for PlayStation VR.
To make things even more exciting, many news outlets have been reporting that Sony is on the verge of unveiling a new, upgraded version of the PS4. It will purportedly offer a boost in performance thanks to an updated processor and GPU.
What is the Sony PlayStation VR?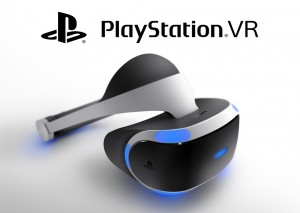 Let's pretend for a moment that you've been living in an underground bomb shelter and that you have absolutely no idea what the Sony PlayStation VR is – or Project Morpheus as it used to be called. This section is just for you.
We're going to take a look at all the basic specifications of the PS VR headset, reveal what it can do, and we'll also discuss where the platform might be headed in the future.
Of course, only Sony knows what is truly in the works for the platform's future, so it's nothing more than speculation from our end. Still, it's a great time to consider what this technology might be used for, and what we can expect from it.
Let's dig in.
PlayStation VR Specs
The PlayStation VR headset includes a full 1920 x 1080 HD display at 5.7-inches with a 100-degree field of vision. The field of vision is important, because when you don the goggles it is the effective view range that you will be able to see.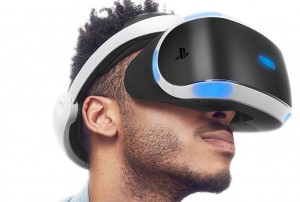 The refresh rate of the PS VR is 120Hz, higher than the Oculus Rift. The idea is to keep the platform smooth in terms of framerate to cut down on user disorientation.
The first games for the PS VR won't be running at 120 frames per second, but the system will be adding frames intermittently to keep the experience smooth.
The PS VR also includes nine internal head-tracking LEDs which allows more precision for movement tracking and the translation of that data into a game world.
Apparently, latency times have also been more than halved for the consumer model. This will ensure that there is little to no lag during use, similar to what you'd experience if there were a serious connection delay.
As an added bonus – and this is certainly relevant – many have confirmed that the headset is comfortable to wear and that it's compatible with glasses.
How Does it Work?
As you'd expect from a PlayStation branded device, the PS VR is meant to be used with the PS4.
To ensure that the PS4 can handle a VR hookup, Sony has designed the system to include a secondary unit that will power the headset. The box – and by definition the PS VR unit – connects to the PS4 via USB and HDMI.
The box includes an HDMI output too so that you can connect the headset to an additional screen. This allows others to experience games and entertainment right alongside whoever is wearing the headset.
What Does it Require?
Other than the headset, you will need a PlayStation Camera to use the system. This is because the camera provides more advanced motion tracking. More importantly, the camera is able to discern the orientation of the headset so that when you're doing things like turning your head or looking behind you, that movement can be translated into the game world.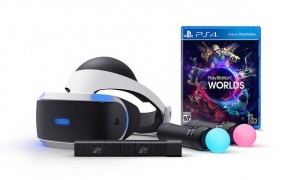 Luckily, there is a PS VR bundle that includes all the necessary components; the headset, camera, and move controller. It also comes with a game – called PlayStation VR worlds – for the price of $499.99.
According to Sony, the technology is capable of tracking the system at pings of up to 1,000 times per second. This should create a "smooth and seamless" experience.
PS VR games may also make use of the DualShock 4 controller or PlayStation Move paddles in certain circumstances. It just depends on the game and what kind of experience they have to offer.
For example, a racing game like Gran Turismo Sport will have you controlling your vehicle with the controller or paddles while the headset tracks your head movements and translates that into first-person controls. In other words, it will really feel like you're inside a vehicle racing at top speed around a gorgeous track!
If that last part isn't exciting to you by some small measure, we're not quite sure what else is going to be.
Can the PlayStation VR Do Anything Else?
The most obvious way that the PS VR will be used is to take PlayStation 4 games to the next level. That much has already been established.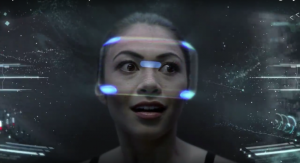 What's more interesting, are the potential uses for the system.
Sony has a lot more than just video games in their arsenal, especially when it comes to the PlayStation brand.
Imagine if the system can be adapted so that non-VR games can be played with the headset. Taking that a step further, what if Sony adjusts the system to playback multimedia like videos.
That would mean you could use the PS VR system to watch movies, TV shows, or even streaming content such as Twitch streams or YouTube videos.
Of course, there's absolutely no guarantee that Sony will branch out support for the headset.
It would definitely provide an amazing and unique cinema and entertainment experience, considering the PS VR also boasts 3D audio technology. It works similar to a surround sound system and plays sounds and audio based on spatial positions in the digital world.
10 PlayStation VR Games That Will Take You to New Worlds and Beyond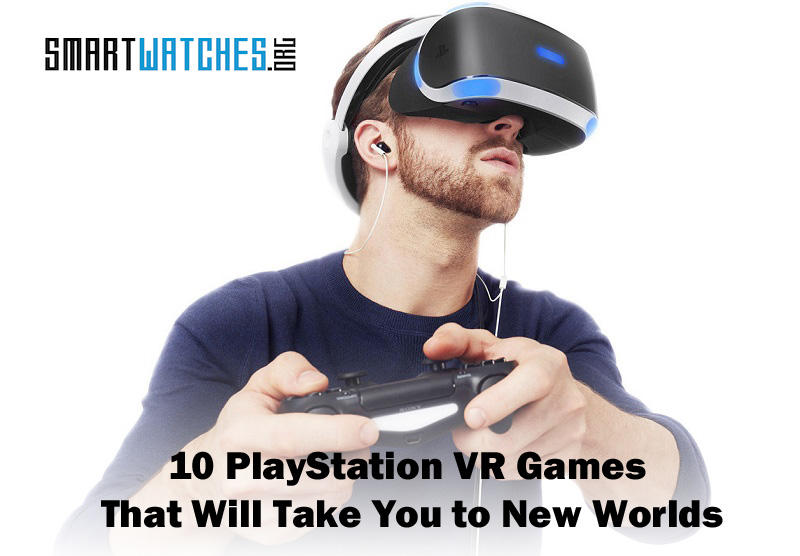 That's enough of all that. Let's take a look at some of the games that will be available for the PlayStation VR.
What worlds will we be able to visit and what experiences will we have with the PlayStation VR system?
1. Eve Valkyrie
You can't have a VR system without a space flight or combat sim. It's just not right.
Luckily, Eve Valkyrie will be coming to PlayStation VR, in addition to the Oculus Rift platform. Now, this does mean that Eve Valkyrie is not an exclusive title, but that's okay.
Unlike Eve online, Valkyrie is a more action-packed, high-octane arcade game.
It was first unveiled a couple of years ago when VR tech started making waves, so it's had plenty of time to grow as a game and a virtual experience. Here's hoping that it's a meaty game!
You can check out a gameplay video of Eve Valkyrie in action here.
2. The London Heist
Have you ever wondered what it would be like to be part of a criminal heist? The London Heist is an upcoming VR game that will let you experience exactly that.
From gameplay demos, it looks like a vast majority of the experience will play out like an on-rails shooter similar to Time Crisis and Virtua Cop.
However, the developers have teased a more versatile experience including high-speed car chases, criminal heists, interrogations, and much more.
If you're looking to bring out the inner Guy Ritchie lying dormant inside you, this game should be your weapon of choice.
3. Battlezone
The original 1980's Battlezone was an Atari game that, suffice it to say, had nowhere near the modern visuals that we experience today. It was, however, one of the first VR games to be developed.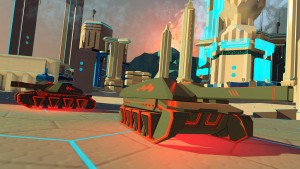 British developer Rebellion has rebooted the franchise with a modern VR spin. Think World of Tanks, with Tron, inspired visuals.
Do we really need to say anything else? Just the idea of hopping into a badass tank and driving around a virtual universe is making us giddy with excitement.
As for the gameplay, it has more of an action, arcade feel that's a lot of fun to experience.
4. Golem
Golem is one of those games that will mesh the VR and traditional console experience. The way it's going to work, is that you will be using the DualShock 4 controller to build and design a creature: your golem. Then, you will experience the world through your creation's point of view using the PlayStation VR headset.
Think of it as a way to craft your own unique and personalized VR experience.
You might also be pleased to know that Golem has some creative heft behind it. Jaime Griesemer – one of the creators of the original Halo game for Xbox – is working on the game. It's safe to say he knows what he's doing when it comes to building an amazing experience.
5. Until Dawn: Rush of Blood
If you haven't played Until Dawn yet, you're missing out bigtime! It's an awesome survival horror experience that plays out similar to Telltale games titles.
Until Dawn: Rush of Blood is a spinoff title that will use the PlayStation VR headset. Expect a masterfully crafted horror experience in first-person.
Rush of Blood will see you riding a virtual rollercoaster through a horrific funhouse.
Controls will be limited, like the original Until Dawn, with things happening onscreen like QTE events and twitch reactions. You will have a few jump scares from this one that's for sure.
6. Dreams
If you don't recognize the development studio Media Molecule by name, surely you'll recognize them by their popular game titles which include Tearaway, and the LittleBigPlanet games (1, 2, and 3).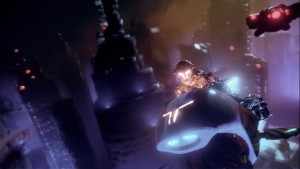 Dreams is the next big title from the company, and it's another game that will allow you to create custom worlds and experiences within the game universe. Think, LittleBigPlanet with more advanced mechanics.
The game is rightfully named "Dreams" because it will allow you to recreate your own dreams or imaginative scenarios, and also experience the "dreams" of others.
Most of the game demos have also involved the use of PlayStation Move controllers – one of which even saw players making onscreen avatars dance like puppets. It's likely the game will also employ the use of the DualShock 4 controller at some point.
7. Ace Combat 7
The latest title in Namco Bandai's Ace Combat flight series will be coming exclusively to Sony's PS4, and according to the developers, it will include some form of PS VR support.
The game does not have a release date as of yet, and there isn't much information floating around. Still, it's tough not to get excited about this one.
Like Eve Valkyrie, it's surely going to be an amazing experience to jump into the cockpit of some of the most advanced machinery known to man.
Plus, it's one step closer to playing out our ultimate Goose and Maverick fantasies.
8. 100ft Robot Golf
The premise of this game is absolutely bonkers, but it is hands down going to be some of the most fun you'll have with the PS VR platform.
You take control of a 100ft robot, with three other friends, and you play golf in large, urban environments. You have to work around all the other objects in the world while you golf.
If smashing buildings, other robots, and wreaking ultimate havoc while playing golf doesn't appeal to you, then, at least, there are plenty of other games in this list!
9. Gran Turismo Sport
We don't need to say much about this one. The Gran Turismo series is a beloved member of the PlayStation family and has rarely let us down, if ever.
Gran Turismo Sport will take the experience in new directions, allowing you to race in true virtual reality.
10. Eagle Flight
When Ubisoft first unveiled Eagle Flight as a tech demo, many thought it was going to be an Assassin's Creed title in VR. This is because it uses a lot of the same assets from AC: Unity.
However, as more information about the game was made available, it became clear that this was nothing like Assassin's Creed, despite a similar vibe.
In the game, you take control of an Eagle soaring over the streets of a post-apocalyptic Paris. Other than experiencing what it would be like to be an Eagle, with wings, soaring high above the world, there are several other mechanics at play. For example, you will be forced to defend yourself against other birds and predators roaming the world.
You control your onscreen Eagle by moving your head. What you look at using the VR headset is where the bird will travel.
Ubisoft has teased the possibility of flying through windows, under architecture, and through narrow spaces – among other places.
Are You Excited for the PlayStation VR Yet?
The games listed here are not the only confirmed titles coming to the PlayStation VR platform, there are much, much more! These are just the titles that we are most excited for, and that we think will provide unique experiences.
Are you hyped for the launch of the PlayStation VR headset? What games are you looking forward to most?