Smartwatches, fitness trackers, wearables, smart rings, and yet the list goes on. They can all be expensive especially when you're planning to purchase multiple devices. Fortunately, when the holidays come around – and they are coming – most of us will pay any cost for our loved ones.
That doesn't mean you – or anyone for that matter – has a desire to pay a high ceiling. In fact, around the holidays most people become financially cautious. It's just one of the reasons why Black Friday, Cyber Monday and similar shopping events are so popular. Everyone wants to get the best deal possible.
It also happens to be one of the busiest times of the year for many. So busy, that it can be difficult keeping up with all the deals, steals, and events happening throughout retail stores around the country. To help, we're going to take a look at some of the best places to purchase wearables. These are all places where you can find some great deals and discounts, regardless of what you're looking for. We did the same thing last year, except things have changed a bit since then.
Where to Find the Best Deals for Smartwatches and Wearables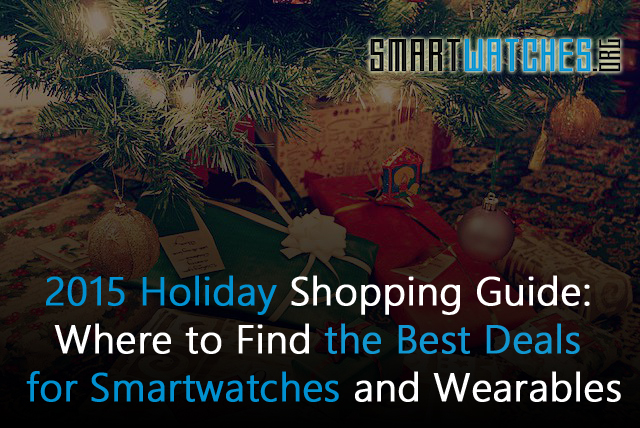 Hopefully, this should help you keep your ear to the ground as we head into the 2015 holiday shopping season. If it's on this list, then you probably want to keep an eye on their stock, just to see what kind of specials they are running.
Amazon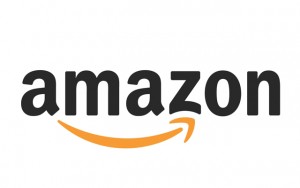 Okay, this one is kind of a no-brainer but that's alright. Last year, Amazon had some of the best Black Friday and Cyber Monday deals for all manner of wearables, smart or otherwise. One thing that most people don't consider, however – especially if you're looking to buy a present for someone younger – is that you don't need bleeding edge tech. There are a lot of generic and no-name brand wearables out there that work just as good – if not better than – the expensive smartwatches.
Amazon is a great place to shop for all wearable devices, from budget-friendly to expensive. The only exceptions, of course, are some of the exclusive devices like the Apple Watch, which you have to purchase through Apple directly. By the way, if you need help picking out one of the many different Apple Watch versions, we have a quiz you can take to help you choose the right smartwatch.
Check out the Amazon Smartwatch Best Sellers list.
Shopping Tip: Do the research early and start building a list of devices to watch now. That way, by the time all the deals and discounts start kicking in, you already know what you're looking for and that makes shopping around easier. If you wait too long, you'll be overwhelmed by the sheer number of wearables out there. Seriously, just take a peek at how many different types of wearables exist these days.
Newegg
Newegg is quite popular in geek and tech circles for its vast array of computer, tech, and electronics deals. When it comes to the holiday season, their offerings are no exception. This year, you can expect to see a lot of deals and discounts on the hottest wearables, including Pebble, Sony, Samsung and similar smartwatches.
In fact, if you browse through their current selection of wearables, they have some excellent deals going on right now. It's no surprise then that this is a place to watch over the coming season.
Make sure you subscribe to their email newsletter if you're not already, that way you can get updates on all the latest discounts right in your inbox.
Shopping Tip: Get a majority of your online shopping done in advance if you can. Even though some of the deals are worth waiting for, shipping takes longer to process and complete during the holiday season, even if a lot of mail and parcel services work overtime then.
Best Buy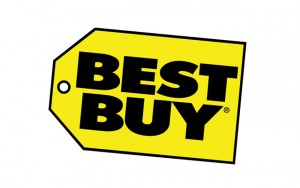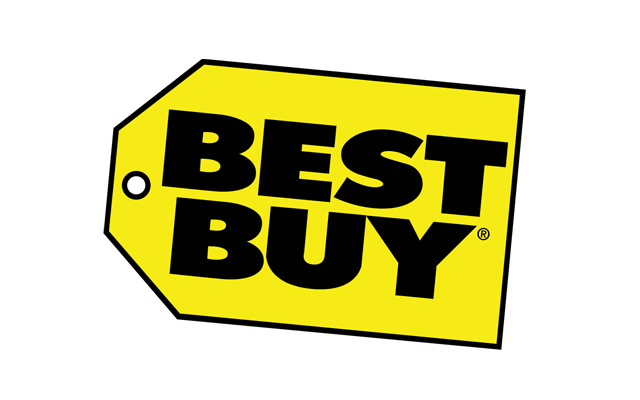 Online shopping is convenient for many reasons, the most obvious of which is that you don't even have to leave your home to make a purchase. However, sometimes, you just need to demo an item before you spend your hard-earned cash. When it comes to wearables and smartwatches, unless you know exactly what you want, they're definitely an item that you want to try out in the store.
That's why Best Buy is on the list. Most stores have a great selection of the latest wearables and smartwatches, including fitness trackers from Jawbone, Fitbit and more. If you have a Best Buy near you, then you might want to take a trip and see what they have to offer before the holiday season kicks into gear. Of course, they'll probably get some newer items just in time for the holiday.
Best Buy also offers some excellent rewards and member programs that you can take advantage of, not only to make some of your money back but to get even better discounts on purchases. If you haven't already, join Best Buy rewards to start earning points – which you can trade in for gift cards.
Shopping Tip: Wearables and smartwatches can vary greatly in terms of pricing and features. Before you start shopping, set a firm budget or goal you'd like to stick with. In addition, do the same with any features or functions you'd like to have. For example, if you want a smartwatch that can also handle fitness tracking features – so you can track your morning runs – that will narrow down the list of available options significantly.
B&H Foto & Electronics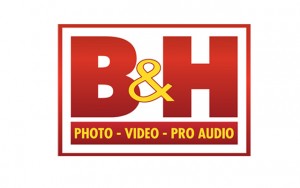 If you're looking for a place that has great deals any day of the week, it's B&H, who actually has quite the selection of wearable tech. Everything is separated neatly into categories including smartwatches, sports and training watches, fitness trackers, smart glasses, wearable tech accessories, and fitness sensors. Surprisingly, they even carry a variety of Apple Watch models, if you want to buy from someone other than Apple.
Their selection of smartwatches include devices from brands like Motorola, Asus, Samsung, Apple, LG, Pebble, Sony, and many more. They even have a number of relatively unknown brands and devices in their inventory that are worth a glance.
Either way, you can bet they'll have some great deals going on for the holidays, wearable tech included.
Shopping Tip: Even though we've put together an excellent list of places to shop for wearables and smartwatches, it's not comprehensive. Be sure you do price checks and shop around before making a final purchase. More importantly, go directly to the brand or manufacturer's website. For example, if you're buying a Pebble smartwatch, then pay a visit to the Pebble website first. Sometimes they have better deals going on during the holidays than most retailers.
Target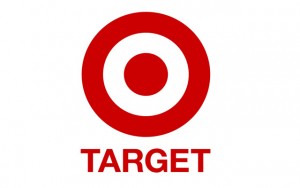 You wouldn't assume so – unless you saw our article on the subject last year – but Target actually has a great selection of wearable technology, offline and on. Sadly, your mileage will vary depending on whether or not the local stores near you have a large electronics section or not. You should always be able to purchase from Target.com, though, if your local store doesn't offer something.
What's more important is that Target runs some amazing deals during the holiday season that can rival the best retailers out there, even their incredibly popular yellow and blue competitor. Keep an eye on their weekly ads for a sneak peek at what's coming.
You can also download Target's Cartwheel app to take advantage of even more coupons, discounts, and deals. If you haven't already done so, you're missing out, and that goes for any kind of shopping in the store, not just for wearable tech.
Shopping Tip: Just as we previously discussed, it's a good idea to get your hands on a smartwatch or wearable device to test it out before you make an online purchase. If you have time, pay a visit to a local electronics store or retailer – such as Target – to try on the device and see if you like it. You'd be surprised at how many people get their hands on a particular model and find it to be too bulky for their wrists.
Other Places to Watch
There are a few other places you should be looking on your hunt for the best smartwatch and wearable deals this holiday season.
Wal-Mart
Tigerdirect
Crutchfield
Costco
Dynamism
Firebox
Have some suggestions of your own that we forgot to mention? Feel free to give a shout out in the comments.