It's easy to see smartwatches are not like regular watches, so how do you take care of your smartwatch?
A lot of them include a touchscreen, while others have proprietary wristbands.
There are so many questions that come to mind when looking at smartwatches. How do you clean a smartwatch? How do you change the battery? Can your watch get wet? What do you do in the event of an accident like a broken screen?
How to Take Care of Your Smartwatch
To maintain the average smartwatch there are several things you have to be aware of.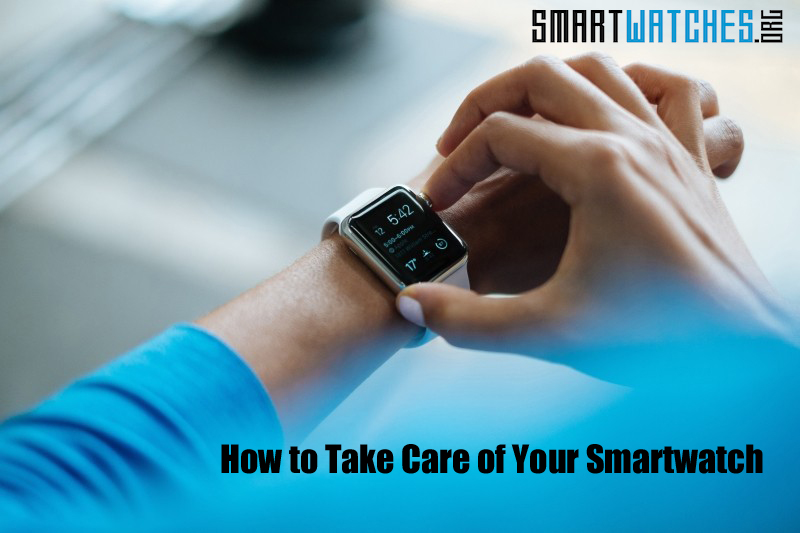 How Do You Clean a Smartwatch?
To understand how to take care of your smartwatch, you need to know how to clean it.
The first thing you need to understand about smartwatches is they don't have a regular screen.
Traditional watches have a glass cover or plastic face that you can wipe down with a t-shirt or damp cloth. You don't want to clean a touchscreen with anything damp, certainly not while the device is on.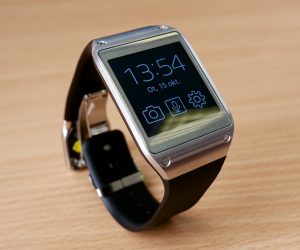 First, turn off the smartwatch and use a damp microfiber cloth to clean the screen.
If you don't wet the cloth you can clean the screen without powering the watch down. Just know when moisture involved, having the device on is not a good idea.
Also, notice how we said a "microfiber cloth" and not tissue paper or a paper towel.
The small particles left behind by tissue paper can be troublesome, and a paper towel can scratch a display.
Instead, use a microfiber cloth designed specifically for cleaning touchscreens. You can find them at almost any store for cheap. Some devices even come bundled with a cleaning cloth.
Never use household chemicals or cleaners. Contrary to popular belief, Windex and window cleaning solutions are not good for electronics.
To clean the wristband, the process will depend on the composition. For instance, if the band is rubber or plastic you can just wipe it down with a damp cloth (be sure to stay away from the touchscreen when you do).
If the wristband is cloth you'll need to scrub it down to remove blemishes or stains.
How Do You Change the Battery?
Most smartwatch models come with an internal, rechargeable battery. If that's the case you only need to charge the device when it dies.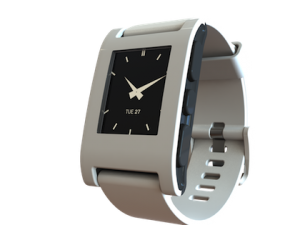 Replacing the battery is not possible, unless you have experience modifying tech. A replacement would require you to take the device apart and mess with the internal hardware.
If the watch is waterproof, it has a unibody design and will need to go to an official service center. It is a good idea to go ahead and send the watch back, so you don't ruin any of the watertight seals.
Some cheap models don't have a rechargeable battery. With those you may be able to change the cells yourself.
If you're looking for something with a replaceable battery get a traditional watch. If you insist on a smartwatch, then you'll want to do some research before buying one.
Can Smartwatches Get Wet?
One way to take care of your smartwatch is to keep it away from water and harmful chemicals. Whether a smartwatch can get wet or not will depend on the model.
Water resistance up to a certain depth is a common feature in smartwatches.
With a resistance rating smartwatch can come into contact with water, but not submerged.
The Pebble smartwatch is waterproof (water resistant) up to 5ATM. That means you can hop in the pool, jump in the ocean or take a quick shower with it on. Of course, if you do shower with a waterproof watch, be sure to keep soaps and detergents away from it.
Are the Wrist Bands Replaceable?
Another way to take care of your smartwatch is to maintain the wristband. With some watches the band can be replaced. Like the battery, this depends on the smartwatch model and brand.
Unfortunately, not all smartwatches come with a band that can be swapped out.
This is one of the biggest gripes users have with the current generation of watches on the market.
Though we keep bringing it up, the Pebble smartwatch fits most 22mm watch bands. If you don't like the one that comes with it you can replace it with any band that's the correct size.
What Happens After an Accident Like a Broken Display?
If the watch breaks, you have to buy a new one unless you have a warranty. If you go with an expensive model, you should buy an extended warranty.
In most cases, a broken device can be shipped to the manufacturer or to a licensed repair shop.
For smartwatches, understand there are fewer options because you can't take it to a regular watch repair shop. Replacing a touchscreen display is requires a lot of knowledge and experience with tech.
The Samsung Galaxy Gear comes with a 24 month manufacturer's warranty, so if something happens you can send it to a repair center. Even after the warranty expires, you can send a watch to the repair shop, though it will be more costly.
It seems a bit silly to say, but always take good care of your expensive electronics. Accidents happen, but you don't want to increase the risk of having one by being foolish.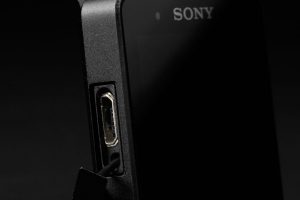 Do They Have a Standard Micro-USB Port?
Most smartwatches have a proprietary charging port, which is a bummer if you have a lot of micro-USB chargers lying around. Hopefully, we'll see more devices using a micro-USB port for charging or desktop connectivity.
The Sony Smartwatch 2 actually does include a micro-USB port for charging so it is possible to find.
What Kind of Storage Options Do They Have?
With smartphones, the amount of available storage is a big factor during a sale. This is because you will be using storage to install apps, play games, take photos and download media.
Smartwatches are different, because they pair with a smartphone. You shouldn't need much storage for media content if at all. Images, apps, and other media remain on your phone, and the content streams to the watch.
So, you don't need to worry about storage space. If you'd like more information, we put together a comprehensive guide on smartwatch storage.
Some devices, like the Sony Smartwatch are useless without a paired phone. The apps are streamed to the watch, after being downloaded and installed on a smartphone.
That's why the Sony Smartwatch does not include much user-accessible internal storage space.
Do You Have Anything to Add?
Are there any critical steps that you follow to take care of your smartwatch we didn't mention here? Did we miss anything?