The first Android Wear devices are finally on their way, the LG G Watch and the Samsung Gear Live. While it is a bit of a shame that one of the most beautiful Android Wear watches on the way – the Moto 360 – won't be arriving until later this summer, it's exciting to know that Google's wearable themed OS will soon be in our hands.
Google has bragged and bragged about this OS – and so have we – but there's still quite a bit we don't know about it. It begs the question, what makes Android Wear so special? Is it really going to be the smartwatch game-changer we're all hoping for?
Rather than tackle those difficult questions, we decided it would be better to explore many of the features we know Android Wear will offer. Here are the top ten Android Wear features that everyone will soon be able to use.
The Top Ten Android Wear Features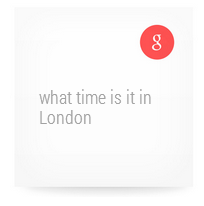 10. Voice Dictation Support
One of the most useful features offered on Android handsets is that you can input text using your voice. More specifically, you can send messages, compose emails and type – via any interface that uses the Android keyboard – just by talking. It's no surprise then that Android Wear smartwatches will include the same functionality.
There's no point in typing out a novel on a smartwatch, but the option to reply in a timely fashion will definitely come in handy. Better still, in situations where you cannot use your voice – like during a conference – you can select pre-programmed responses with a few quick taps.
9. Smart Home Controls
During the Android Wear demo at Google I/O, a woman opened her garage door by speaking to her smartwatch. "Okay, Google. Open the garage." While this is pretty cool to see, it's just scratching the surface of what we can do with a smartwatch as more and more smart appliances and technology enter our homes.
Recently, Google purchased Nest, best known for their smart thermostat. This is another area where we will see Android Wear smartwatches being used to control third party devices.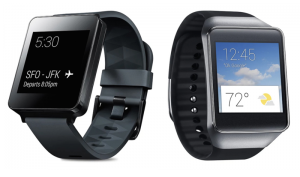 8. Varying Hardware
It's no secret that the Android smartphone market is heavily fragmented when it comes to hardware. Some handsets have huge screens, awe-inspiring 3D graphics support and yet others have sacrificed processing power to provide improved battery life. In this respect, developers often have to create unique experiences for several different devices.
Hopefully, that won't happen with Android Wear smartwatches which will also be offered on varying forms of hardware. In fact, I would venture to say that the variation will offer a lot more innovation and feasibility when it comes to finding a personal device. Manufacturers like Samsung, LG and Motorola will all provide their own take on what an Android Wear smartwatch should be ultimately resulting in several different types of devices. Already we see the Moto 360 for those concerned with an attractive wearable, as opposed to the Gear Live or LG G watch which pander more to the minimal and traditional crowds.
The real benefit here is that we'll have a lot to choose from.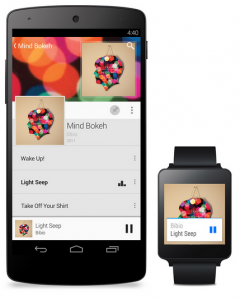 7. Chromecast and Google TV Support
Smartwatches will be compatible with Chromecast and Google TV devices, meaning you can interact and control said hardware remotely. This will be perfect for those moments when you don't feel like fumbling around in the dark for the TV remote.
It's also likely that Android Wear devices will be able to stream media content – in some capacity – to compatible hardware. Let's say, for example, you're listening to music on your wearable or even through your smartphone, you may at some point be able to cast that to remote hardware such as your TV or home surround.
6. Locate Your Android Devices
One of the coolest support features added for Google and Android users is the Device Manager. From the Android Device Manager dashboard you can ping, locate, lock or even wipe your phone. I can't even begin to tell you how many times I've used it to find my absent-minded fiancee's phone. With Android Wear watches, you'll not only be able to easily locate your other Android devices – you can do so by simply talking to the watch.
We've also seen a lot of smartwatches that include proximity alarms, which is likely something that will be supported in Android Wear too. Any time the user walks away from their paired device while the feature is active, the smartwatch will issue an alarm. This feature saves you from abandoning your phone somewhere like at a bar or restaurant.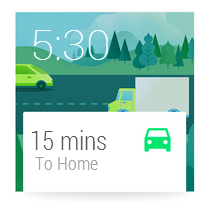 5. Realtime Weather and Traffic Updates
Android smartphones already offer this information via Google Now. Android smartwatches will do the same, however the information will be much more convenient and relevant. Instead of grabbing your smartphone, turning on the display and pulling up the traffic updates yourself the smartwatch will deliver them right to your wrist. With Google Now voice support, you'll also be able to call upon the updates by talking to the wearable. I'd imagine you can even turn on voice alerts which will allow the device to announce information out loud to you.
4. Sleep Tracking and Convenient Alarms
One thing that I really hate about setting an alarm on my smartphone is that the noise is loud. It startles both me and my fiancee awake, and can put a kink in an otherwise wonderful day. Android Smartwatches will sit on the wrist monitoring sleep patterns through integrated sensors. The best part is that they can accurately predict when you'll wake or when you've had a healthy amount of sleep. That means they can launch a silent alarm by vibrating the device on your wrist.
There are smartphones and apps that will track your sleeping activity, but smartwatches will be better suited for it since you're always wearing them. This does raise the question of when you'd charge them, since most users charge their phones at night while they sleep. This functionality would be perfectly paired with wireless charging support that allows you to charge the watch without actually connecting it to a wired port of some kind.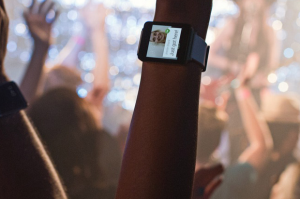 3. Unique Camera and POV
Most smartwatches are not going to include super powerful camera sensors, but that's okay. In most cases, Android Wear smartwatches will be outfitted with a unique camera POV. Similar to how the wearable GoPro camera works, imagine filming your crazy stunts or experiences without ever missing a moment.
2. Controlling Music
With your Android Wear smartwatch you'll be able to control media playback on your connected Android handsets. Why is this so cool? You can curate an entire party – or DJ – without ever touching your phone or tablet. You can do things like start playlists on-the-fly, skip tracks, pause music and even apply different audio effects with just a few taps.
1. Smart Documents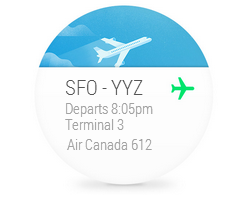 It's no fun trying to juggle your luggage, keep track of time and rummage through your pockets for a travel pass, passport or ticket. Android Wear smartwatches will make travel – or any activity that requires documentation – much simpler. With your watch, you can quickly pull up your document to be scanned, or viewed. Just think of all the possibilities this brings to the table. You can purchase movie tickets online, show up at the theater and get in just by having the cashier scan a barcode on your watch. Or, perhaps you could get through airport security by tapping your NFC capable watch to designated readers – which will scan your travel information that instantly gets transmitted via a wireless signal.
This kind of thing isn't a pipe dream either. Google demoed smartwatches being used in combination with Google Wallet, and QR codes at I/O.
The future is here, folks.
Which of these features are you most looking forward to?