There are so many types of smartwatches out there on the market.
Believe it or not, each model serves a specific purpose. This can make things difficult when you're trying to choose one for yourself or someone else.
We have a useful buyer's guide available already. The buyer's guide explores important features you should look for when making a purchase. So, if you want help with that, check it out.
This article will explain the many different types of smartwatches out there. With both resources, you should have enough info to choose the model that's right for you.
We're going to take this opportunity to discuss the different types of smartwatches.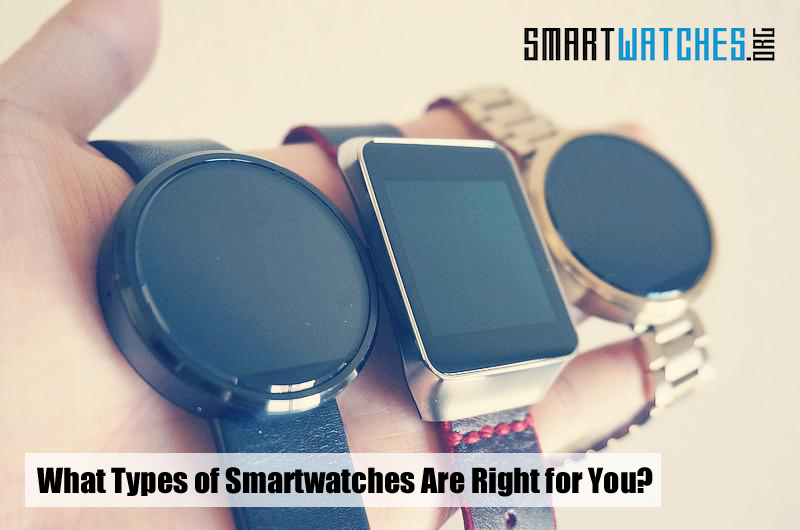 What Types of Smartwatches Are Available?
There are a plethora of smartwatch variants. The purpose of each model has to do with the features and functionality offered by the device. For the most part, the design and visual style has nothing to do with what type of watch it is.
For example, fitness trackers have so many different designs and form factors. What makes them similar is that they offer health and exercise tracking tools for on-the-go.
Some smartwatches operate as a companion to your phone. You pair them via Bluetooth, and they deliver notifications and alerts to your wrist.
Other types of smartwatches are standalone, so they can send and receive calls, send SMS and more, all without a tethered phone.
Then, there are traditional watches that still include an analog clock face with a small display for notification icons.
Before you can choose what types of smartwatches are right for you, you need to figure out what you want out of them.
How Many Types of Smartwatches Are There?
It's difficult to pinpoint how many different types of smartwatches there are exactly. That's because the market is always changing and companies are always trying to one-up each other.
It seems like every device that hits the market has something new to offer. To make it easier, we're going to separate watches into three different categories.
Those are:
The companion smartwatch
The standalone smartwatch
The classic smartwatch
The companion types of smartwatches need a tethered phone to work properly. But this means they can receive notifications and alerts, calls, and more. They tend to have better battery life because they don't have to do the heavy lifting – the phone does.
The standalone types of smartwatches operate without wireless limitations. They don't need a phone to make calls, send SMS or browse the internet. Generally, this means they take a SIM card and connect to mobile networks – like a phone.
The classic types of smartwatches are a nothing more than a traditional watch with "smart" features. They often have a small display that shows notification icons for new messages or alerts. They need a connected smartphone too, but they have a limited set of features.
What Do You Want Your Smartwatch To Do?
If you spend a lot of time staying fit then a fitness oriented watch like the Sony SmartWatch 3 is for you.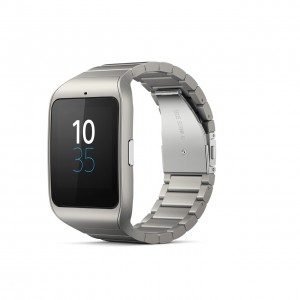 The SmartWatch 3 includes GPS to track your location at all times, even without a connected phone. Plus, it has a battery that can last for up to two days or more.
You could settle for something like the Pebble too, which offers fitness based apps.
If you'd rather use your watch to send SMS to friends, then something like the Neptune Pine would be better.
Some watches send SMS through a connected smartphone, but the Pine is standalone so it doesn't need one.
First, decide what you want your smartwatch to do and choose a model that fits your needs. You make the same choices when picking out a laptop, smartphone, or TV so it shouldn't be difficult to do the same for a smartwatch.
Why Are You Buying a Smartwatch?
This may seem identical to the point above, but it's not.
Forget for a moment what you want the watch to do and instead consider why are you buying one?
Are you buying a watch so to receive smartphone notifications and alerts in real-time? Are you buying the watch because you want something that looks good on your wrist? Are you buying a smartwatch so you can play games like Tetris on your morning commute?
Every one of those motives is different, and that means the ideal device would be different too.
Someone who wants a watch for notifications will be after different types of smartwatches than someone wanting to play games. Some tethered smartwatches don't support native apps, so you wouldn't be able to play games on them.
What Type of smartwatches Are Best?
To be honest, the best types of smartwatches are going to be different for everyone.
There is no "best" on the market, there is only the "best option" that suits your needs. The most common types of smartwatches are the companion watches. Standalone watches like the Neptune Pine are pretty rare.
Most sync with a smartphone to receive data from mobile apps, notifications and alerts. If you want something that doesn't need a phone to function, just know your options are limited.
We do have an entire post that lists standalone smartwatches, if you're interested.
What's the Difference Between a Smartwatch from Kickstarter and a Regular One?
There's no difference between crowdfunded smartwatches and regular watches. Obviously, they may offer a separate set of features but that's not what we're talking about here.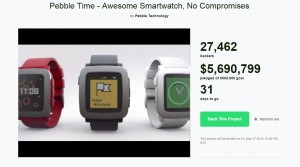 Kickstarter is a platform that allows consumers to fund a project they find interesting.
The Kickstarter campaign for the Neptune Pine was successful because people want a standalone watch. To show support, they offered financial support for the project by pre-purchasing a watch.
After the funding period, the Pine creators mass produced it, and shipped it out to backers. Then, it's sold in stores to consumers.
The only difference between a device from Kickstarter and a device from a company like Samsung is the former is the funding channel.
Both devices have the same opportunities and may have the same features. It all up to the designers and manufacturers.
You might be surprised to know the Pebble was originally funded on Kickstarter! It offers more functionality than the original Samsung Galaxy Gear, so there's also that!
Are There Any Types of Smartwatches Not Available Yet?
Smartwatches have evolved since they first appeared, which was in the late 80s, and early 90s. Back then, they didn't have all the features we do now, in fact most of them just included a calculator.
The watches we have today are so much more than that. A calculator is one of the minor features. Today, we can text and make calls on our watches.
That said, smartwatches have a long way to go before they are openly accepted by consumers. If you don't see any types of smartwatches you want then wait, there's nothing wrong with doing so.
We outlined five reasons you should own a smartwatch now, but they are guidelines. If you fit any of the reasons in that list, then you should definitely consider purchasing a smartwatch.
But you don't need to own one right now. You can wait until something better comes along, because there will be more.
Featured Image Credit: IntelFreePress via Visualhunt.com / CC BY-SA